Weather x Index
2012 • Interaction Design Class • School of Visual Arts
Weather forecasting app which provides personalized activity index with weather forecast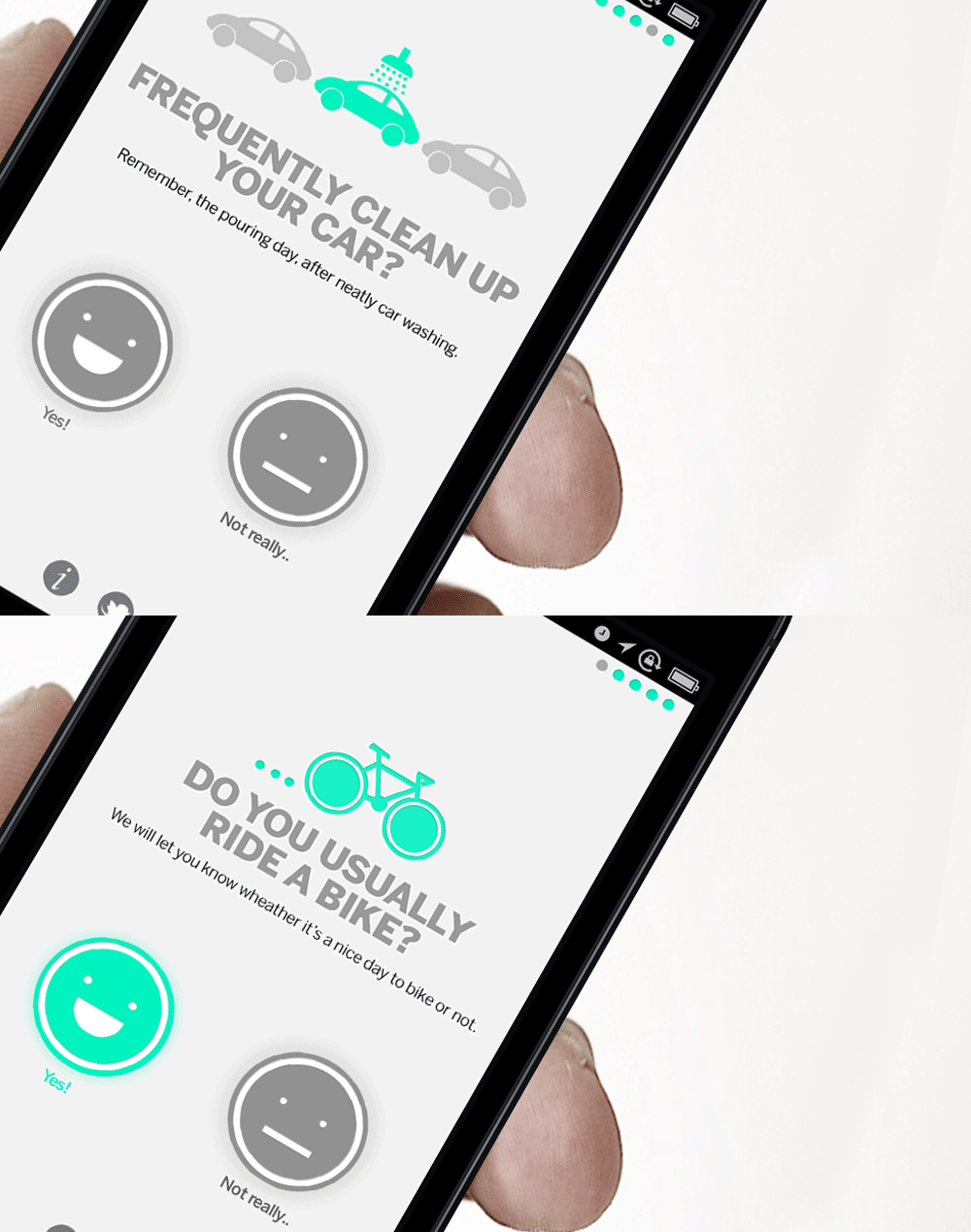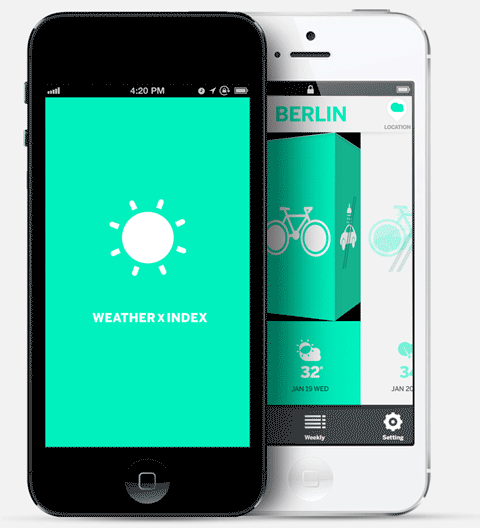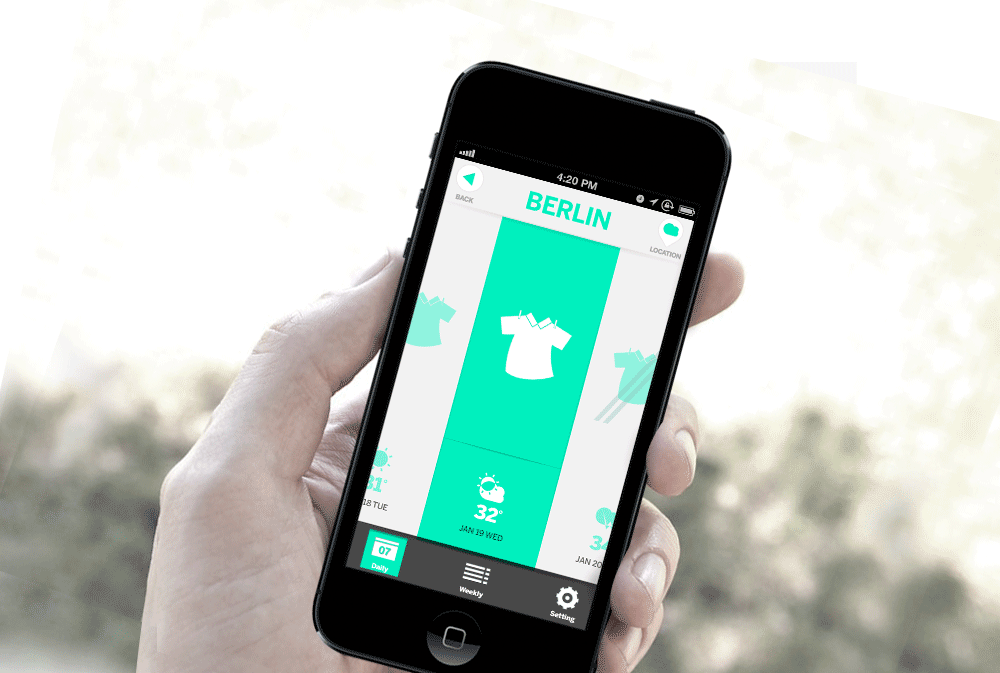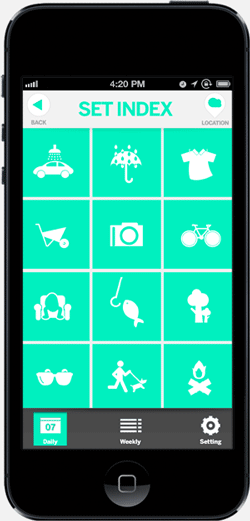 Categorize & Prioritize Problems
Home Screen
Background color on home screen reflects real time.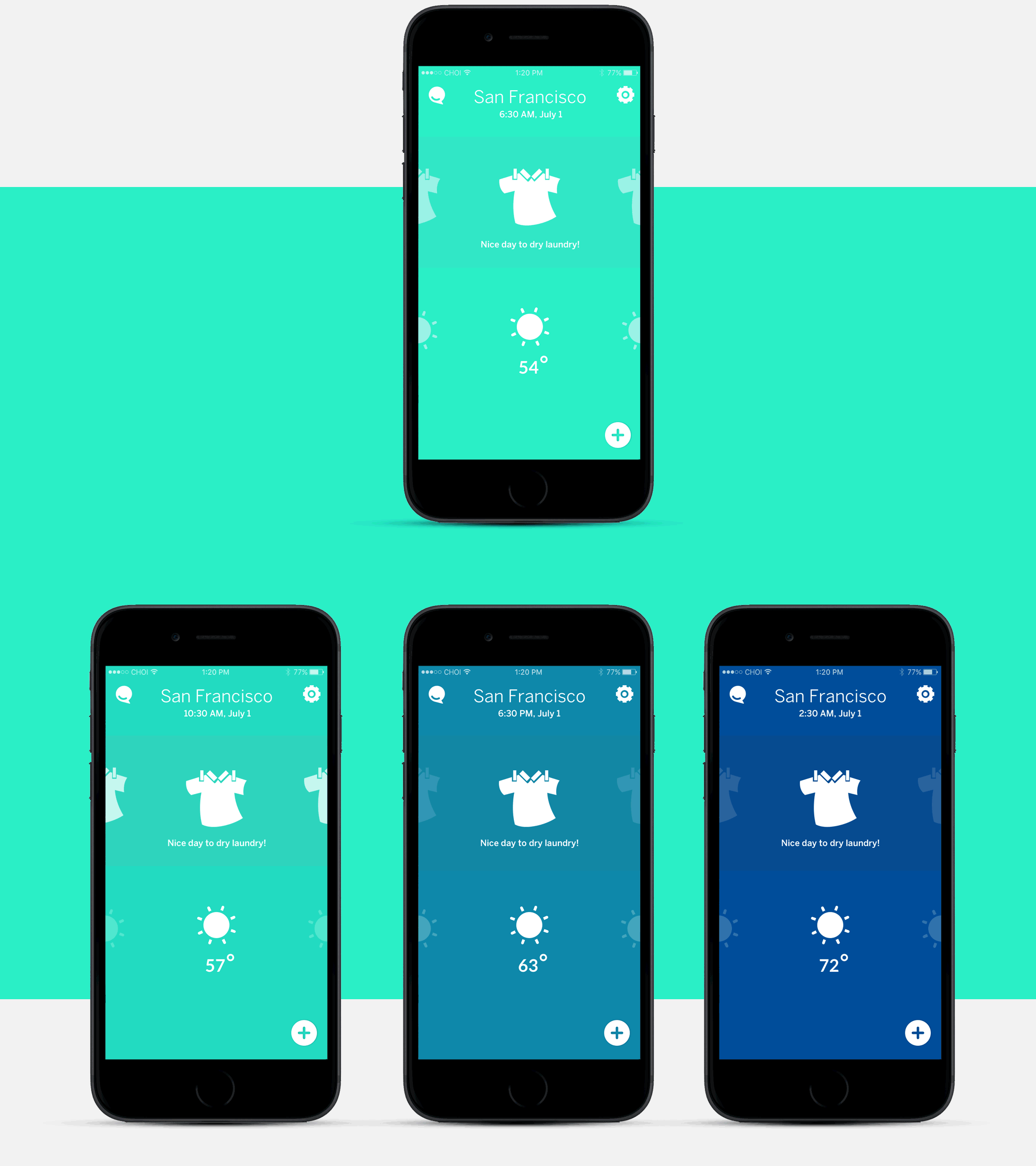 Home Screen Functionalities
Extend Experience
The app suggest your next action based on weather and feasibility of activity.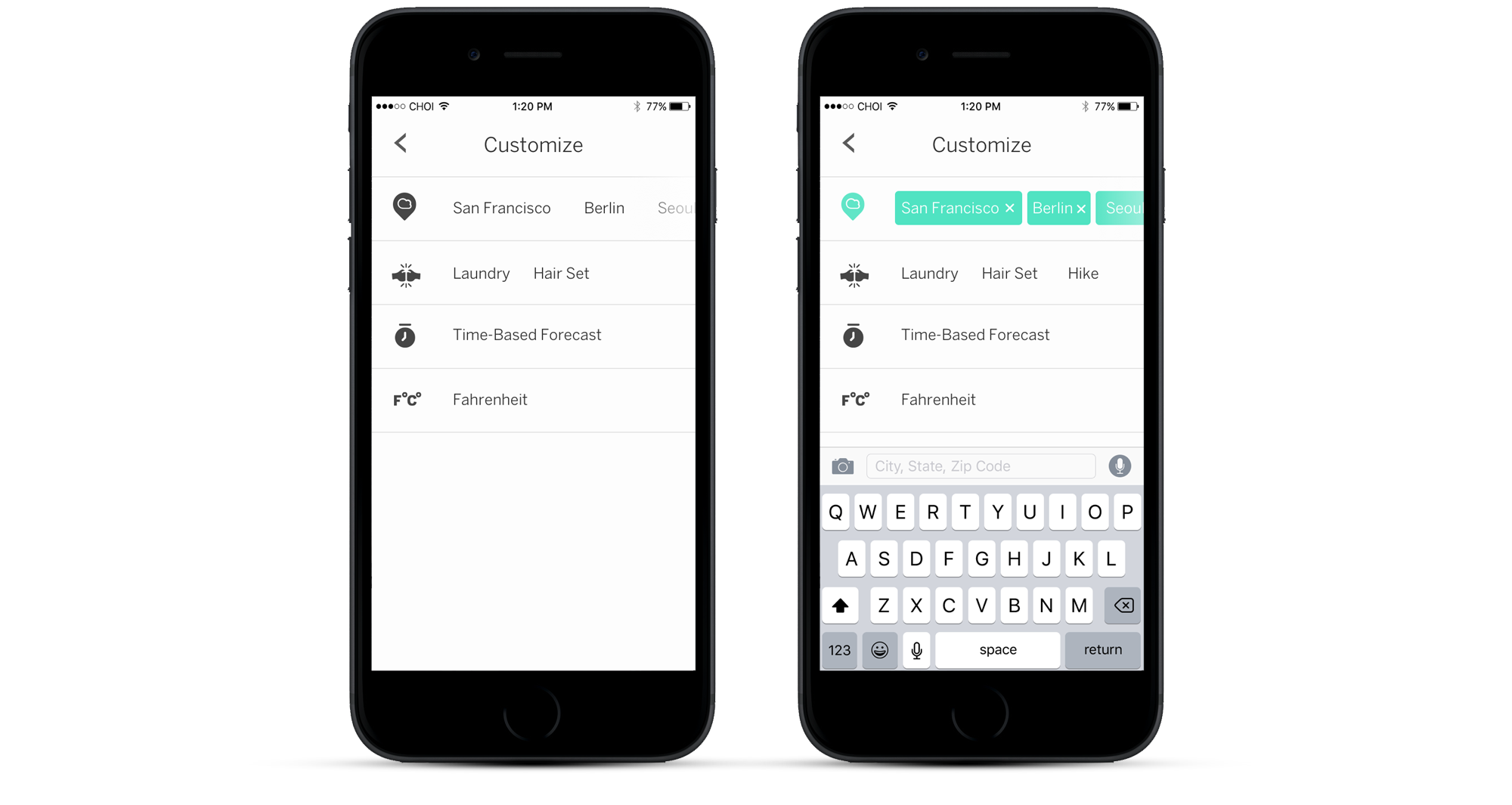 Reflect Platform
Since most of people using devices of 2 platforms. And different mobile devices provide absolutely distinct experience and platform. Thus, I've been considering flow and interaction with 2 different mobile environment.






Android vs iOS
Iconography

As we provide you 2 aspects related. So every icon represents brand's idea itself.